Attention Loving Parents!
September 2023 at WMB Childcare is Overflowing with Incredible Deals Just for You!Step into a month bursting with benefits. At WMB Childcare, we've handpicked a suite of exclusive offers tailored to provide you and your little ones with unbeatable value and unparalleled care. Dive in and discover what's in store!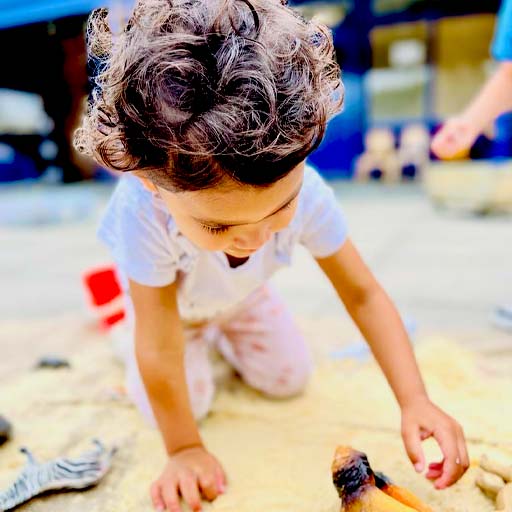 Curious about our services? Grab a FREE taster session at any WMB nursery. Simply opt-in to the WMB Parent Community, download the coupon, and you're set to experience our exceptional care!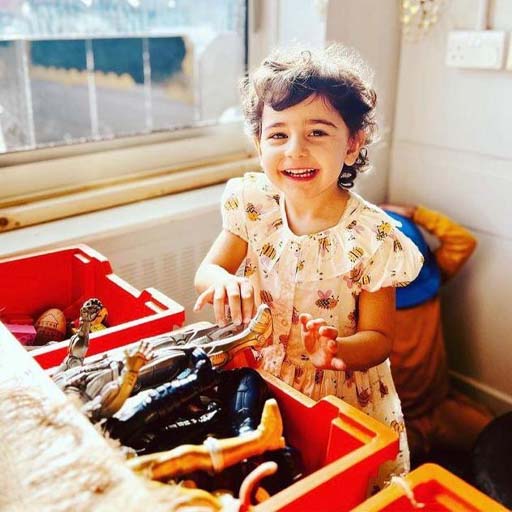 Opt for our termly plan, make an advance payment in full, and voilà! Enjoy a cashback of up to £162.
Closes 15th of September 2023
Cashback figure applicable to a child on Full Time place. 3-4 days place may be different. Only clients who register for 3-5 days a week are eligible.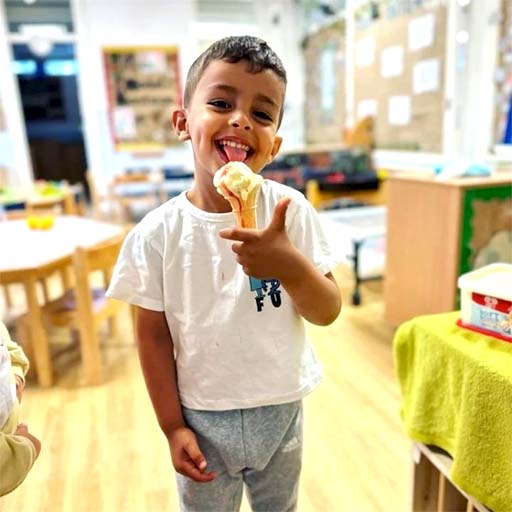 Your trust is paramount! If we don't meet your expectations in the first week, we promise a full refund of your advance fee, no questions asked.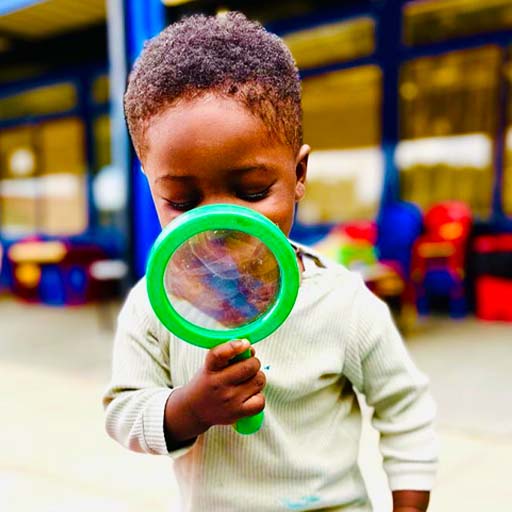 Spread the word about WMB Childcare to your pals. Grant your friends a £10 discount when they register. As a token of gratitude, we'll knock £10 off your next childcare fees for each friend who enrolls for the first time.
Cash reward activated after 1 month of the referred parent's enrollment.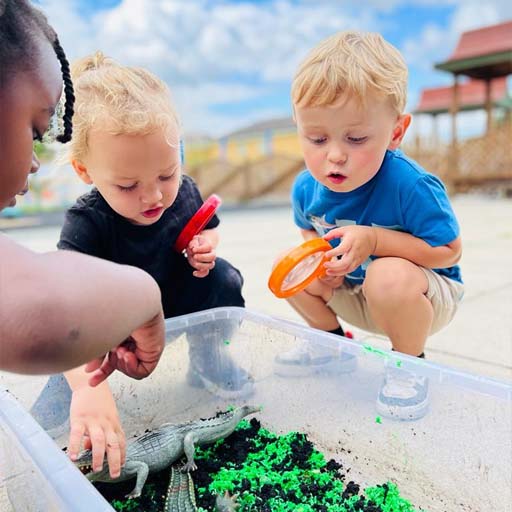 Do you plan on enrolling your child for a full week? Here's a treat for you! Register for a full week's daycare, for the entire term, and let us gift your child FREE DAYS in December 2023, worth a whopping £117.50.
Closes 15th of September 2023
Only those with Full Time placement. All term long.
What Differentiates Us Is What Makes Us Attractive
Only A Distinct Voice Will Ever Become A Distinguished Brand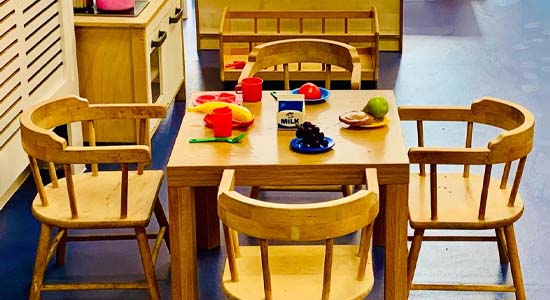 We see our roles not as mere job positions but as an integral part of an extended family, nurturing and guiding every child as our own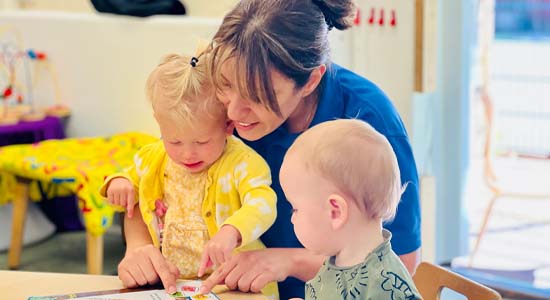 We identify with the struggles and pains faced by disadvantaged communities, and we are committed to making a positive difference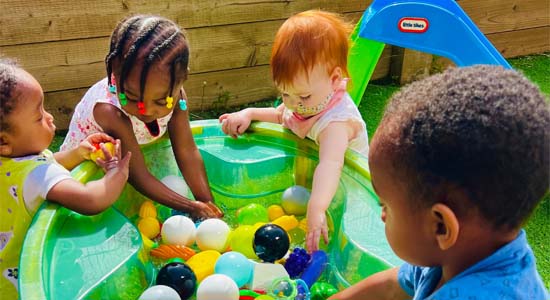 We take immense pride in fostering an inclusive nursery environment that celebrates diversity and supports children from all walks of life.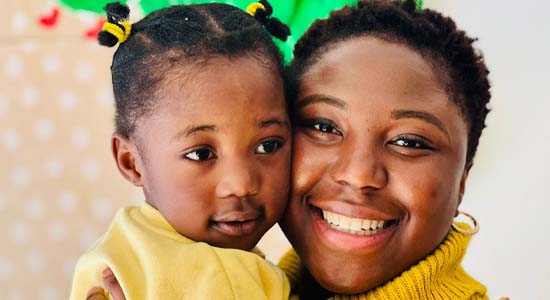 We believe in the power of partnership! We recognize that providing quality early years education is not a mission we can accomplish alone.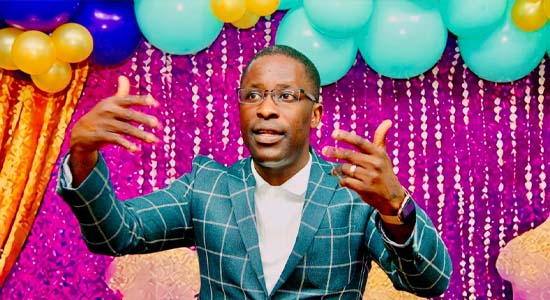 In a world where businesses come and go, achieving stability and longevity is no easy feat. Statistics indicate that 66% of businesses perish within the first five years of operation.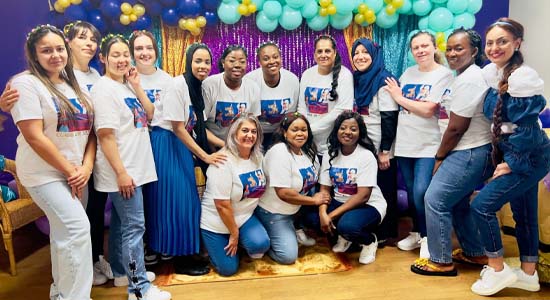 One of our unique selling proposition (USP) is our unwavering commitment to the proactive and holistic development of our workforce.
What Families Love About WMB Childcare
join WMB Childcare parent community
Join WMB Childcare's Parent Community today and unlock a world of benefits! Enjoy exclusive offers, access to free childcare services, and stand a chance to win the prestigious CEO Scholarship. Connect with other parents, share experiences, and create lasting friendships within our warm and nurturing community. Don't miss out on this incredible opportunity to enhance your child's development while gaining valuable rewards for being a part of our growing family.