nursery lifeline &
Consultancy
Is Your Nursery Business Struggling to Flourish?
Do you wake up every morning worrying about the future of your nursery? Are you struggling with staff management, motivation, or even financial stability? Or perhaps you're doing reasonably well but know that there are critical areas that require improvement, such as preparing for the next Ofsted inspection.
If any of this resonates with you, we've been there and overcome the very same challenges. Now, we're here to guide you through them.
Andrew and Folake, (and team) are the faithful stewards behind WMB Childcare, a multi-million pound nursery business that they were privileged to build from scratch. In their owen words, here is what they said,
Who We're on a Mission to Help:
The secret to a successful nursery business isn't always about reinventing the wheel; sometimes, it's about the right tweaks and adjustments. With our extensive background, we can help you identify those precise changes that can turn your business around. We are not just experts; we are living proof that it's possible to transform struggles into success stories. Let us help you rewrite your story today.
We're not just a team; we're a family of experts passionately committed to leaving a lasting positive impact on the children and families we serve. Our diverse skills and backgrounds contribute to a holistic approach, ensuring every aspect of our operation—from education and care to technology and operational excellence—is covered. Whether you're struggling with organizational inefficiency, low staff morale, or
challenges in adapting to market changes, our team has the expertise to guide you. We don't just offer services; we offer a lifeline.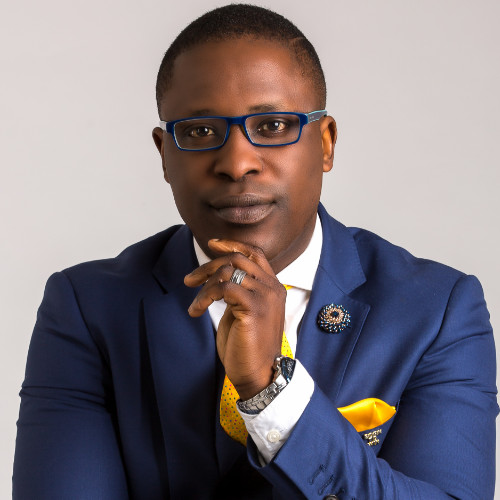 Andrew is not just the CEO of WMB Childcare; he is its visionary. A certified Zig Ziglar Legacy Trainer (ZZLT), armed with an MSc in Leadership and Business Management and extensive hands-on childcare experience, Andrew embodies a rare blend of strategic business acumen and compassionate caregiving. He's not just an executive; he's a mentor, a life coach, and a friend to the children and staff. His leadership is underpinned by his steadfast belief in individual potential and holistic child care—social, spiritual, physical, and emotional.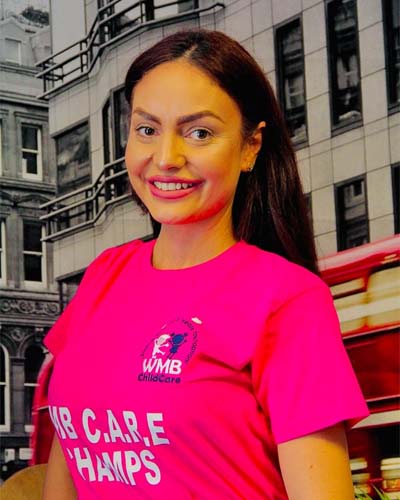 Claudia is a seasoned professional with over 19 years of experience in childcare and special education. Holding multiple qualifications including a Level 6 in Childcare and a Level 3 in Team Leading & Supervision, Claudia specializes in creating inclusive environments for children with special educational needs. Her partnerships with agencies like Rodney House, SALT teams, and CAMHS exemplify her holistic approach to childcare. She plays a pivotal role in ensuring quality and compliance across all WMB settings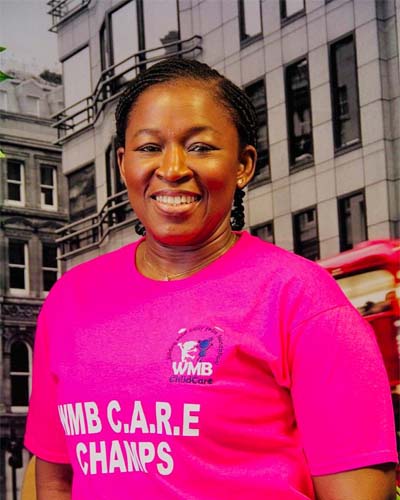 Folake is more than a seasoned childcare professional; she's a powerhouse of passion and dedication. Her expertise is vouched for by multiple 'exceptional' Ofsted ratings and her experience as an Ofsted Inspector. She excels at fostering a nurturing atmosphere where children and staff can thrive. With her hands-on approach, she ensures that the high standards she sets translate to excellent outcomes for children.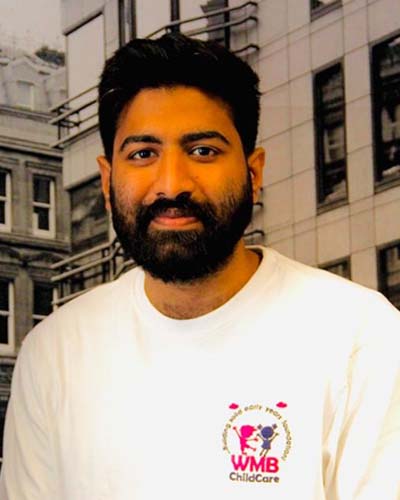 Muhammad Sami Tariq, a highly skilled web developer with over four (4) years of experience, now works at WMB Childcare. He excels in crafting dynamic websites, specializing in WordPress and Shopify. Sami's strength lies in translating client needs into innovative web solutions with clean code and responsive design. His academic background includes a Master's in Cyber Security and a Bachelor's in Information Technology. His dedication to excellence now benefits WMB Childcare as he embarks on this new professional journey.
Take Action Now: Your Business Deserves The Best
Don't leave your nursery's future to chance. Take the first step to a more secure, prosperous business today.
Let's build something great together!