At the inception of WMB Childcare Ltd, our motivation stemmed from a profound commitment to ensure that children from disadvantaged communities in Manchester receive a strong, value based and Godly foundation in their formative years. This dedication was ignited years ago after observing a young child, around the age of three, using inappropriate language towards his parent at a Manchester shopping mall checkout.
Having directly observed the transformative power of a nurturing environment on a child's growth, our determination to foster children with commendable values has only deepened. As the devoted leaders of this visionary and forward-thinking childcare venture, it brings us immense joy to witness our vision progressively come to life.
Our journey commenced in 2007 with a humble childminding service in Gorton. In no time, we were inspected and rated 'Outstanding' by OFSTED as childminders, underscoring our dedication to enhancing early years development within Manchester.
In September 2013, we evolved into a comprehensive nursery, broadening our footprint and influence in the city. As the years have unfolded, WMB Childcare Ltd has established itself as a pivotal partners with Manchester City Council's children services and has cemented its reputation within the community.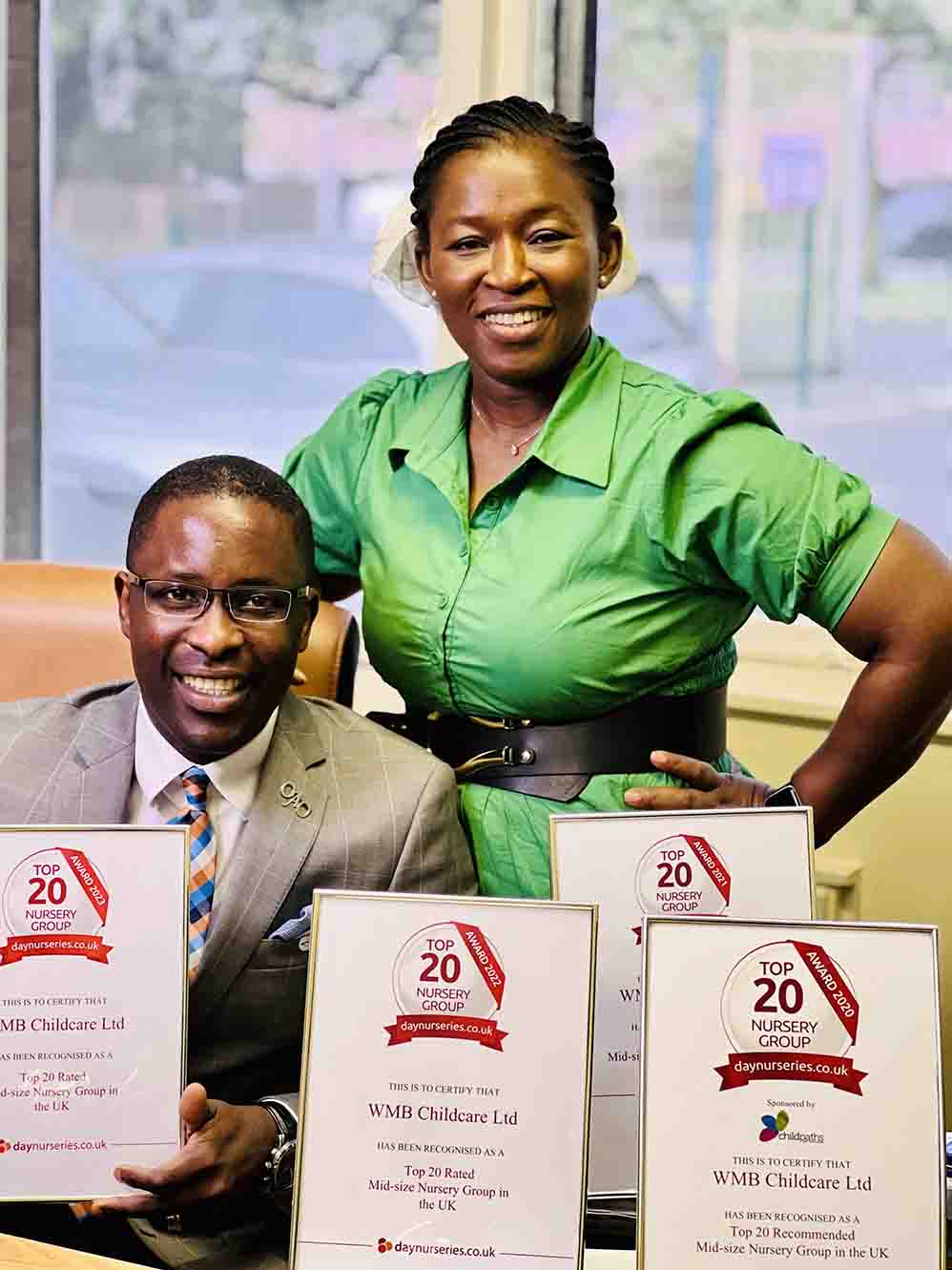 From our initial trio of nursery locations launched within a space of 6 months, we've experienced swift growth and remain open to further expansion prospects. Impressively, all our nurseries have secured ratings of either 'outstanding' or 'good' by OFSTED.
Our aim is to lay a solid early years foundation for every child entrusted to us. We do this by providing them a caring, nurturing, stimulating and example-led environment that enhances their moral, physical, social and spiritual values making them exemplary leaders of tomorrow.
We have received many nursery awards including NurseryWorld awards 2016 (Nursery Manager of the Year – highly commended), NMT Nursery Awards 2019 (Finalist) and most recently TOP 10 and TOP 20 Nursery Group award as one of the TOP 20 nurseries in the UK as reviewed by parents. The Top 20 Daynurseries.co.uk award celebrates excellence in childcare provision and is considered a significant benchmark in the industry. This prestigious accolade is a recognition of WMB Childcare Ltd's commitment to its unique ethos of building a solid and Godly early years foundation for children in underserved areas of Manchester, a mission the organisation holds dear.
We have a saying in our organisation that 'if the foundation is not properly laid, the building will definitely not stand the test of time'. We know that the early years of every child's life are their formative years and whatever a child hears, sees or learns at this stage goes a long way in shaping their future. This is why we have dedicated ourselves to creating an environment where children can thrive, grow, and reach their full potential.
As parents ourselves, we understand the dreams and aspirations you have for your children. We share those dreams with you and envision a glorious future for every child under our care. We invite you to join us in this remarkable journey of nurturing young minds and shaping their future.
Thank you for visiting our new website. We are excited to embark on this journey together and look forward to partnering with you to provide your child with the best possible start in life.
Stay blessed,
Folake & Andrew Omole

Our highly qualified teachers and staff guide the way for your child to become independent while making good choices.

Our highly qualified teachers and staff guide the way for your child to become independent while making good choices.

We are dedicated and committed to our children by providing exceptional education and quality child care.
What Differentiates Us Is What Makes Us Attractive
Only A Distinct Voice Will Ever Become A Distinguished Brand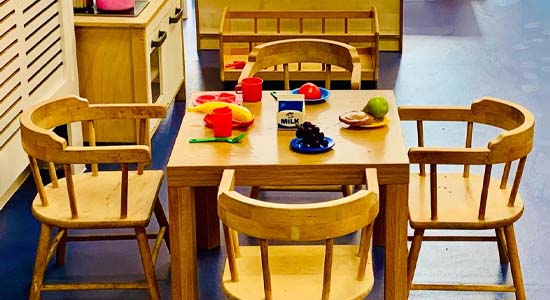 We see our roles not as mere job positions but as an integral part of an extended family, nurturing and guiding every child as our own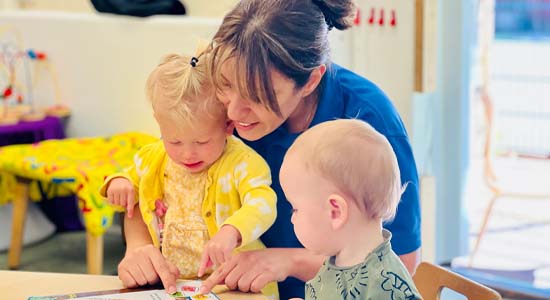 We identify with the struggles and pains faced by disadvantaged communities, and we are committed to making a positive difference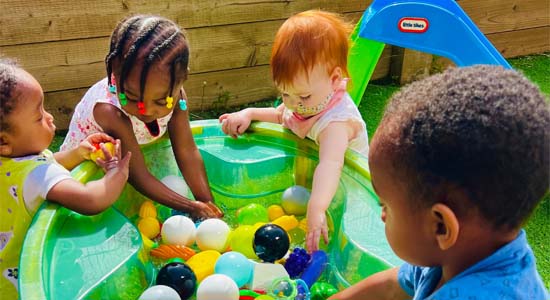 We take immense pride in fostering an inclusive nursery environment that celebrates diversity and supports children from all walks of life.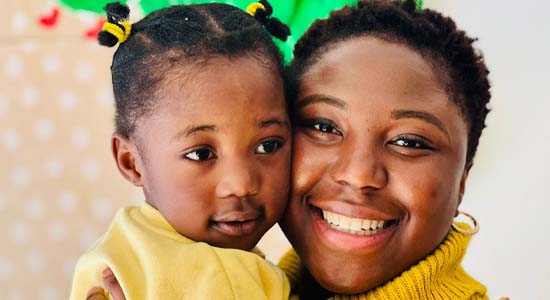 We believe in the power of partnership! We recognize that providing quality early years education is not a mission we can accomplish alone.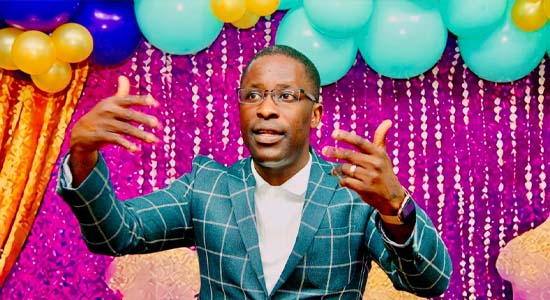 In a world where businesses come and go, achieving stability and longevity is no easy feat. Statistics indicate that 66% of businesses perish within the first five years of operation.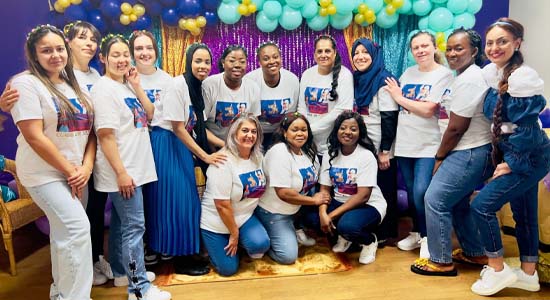 One of our unique selling proposition (USP) is our unwavering commitment to the proactive and holistic development of our workforce.
What Families Love About WMB Childcare
join WMB Childcare parent community
Join WMB Childcare's Parent Community today and unlock a world of benefits! Enjoy exclusive offers, access to free childcare services, and stand a chance to win the prestigious CEO Scholarship. Connect with other parents, share experiences, and create lasting friendships within our warm and nurturing community. Don't miss out on this incredible opportunity to enhance your child's development while gaining valuable rewards for being a part of our growing family.