We don't employ everyone; WE CHERRY PICK our team based on our 12 Team Attributes that suits our culture… Check out the 12 Core Attributes of the C.A.R.E Team before you take the leap of faith.
May Be A Right Fit For You
Join the WMB C.A.R.E Team - a place where your attributes are not just appreciated but celebrated!
May Not Be A Right Fit For You
WMB C.A.R.E Team isn't for everyone, and that's fine! We value celebrating your unique qualities in a supportive environment.
Become a C.A.R.E Hero. Introduce Yourself Today!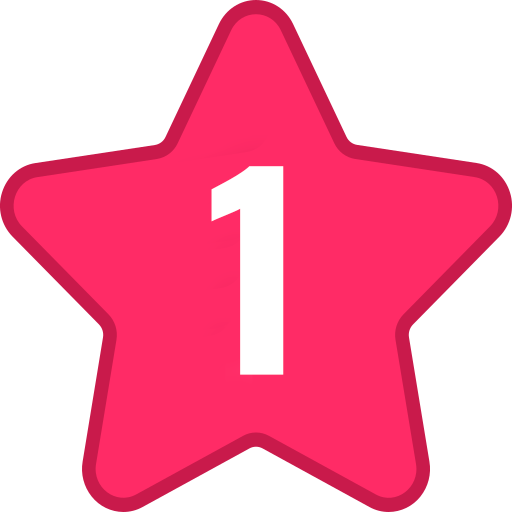 Submit your CV (Upload) & Complete an application form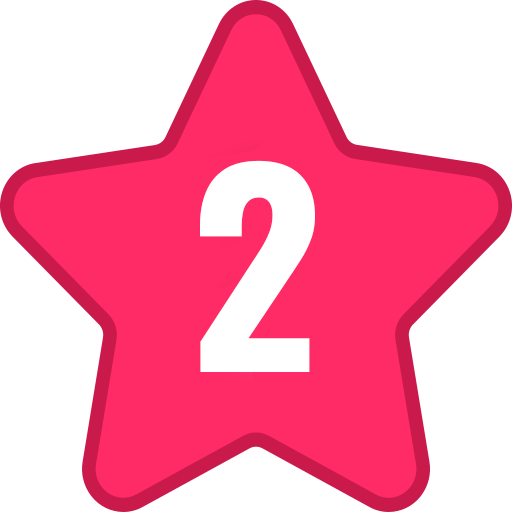 Invitation to a 20min Zoom chat (FIT conversation)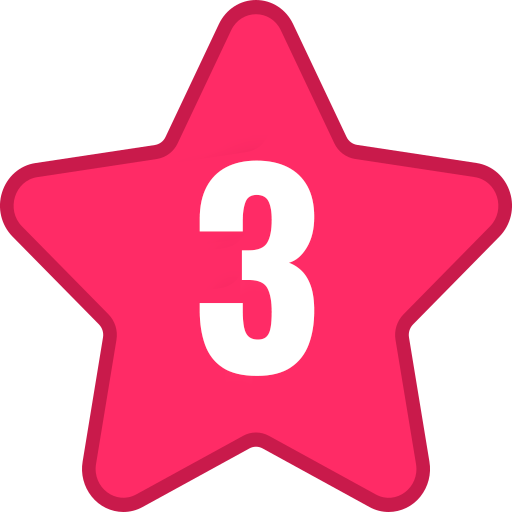 On-site practical assesment and 20min feedback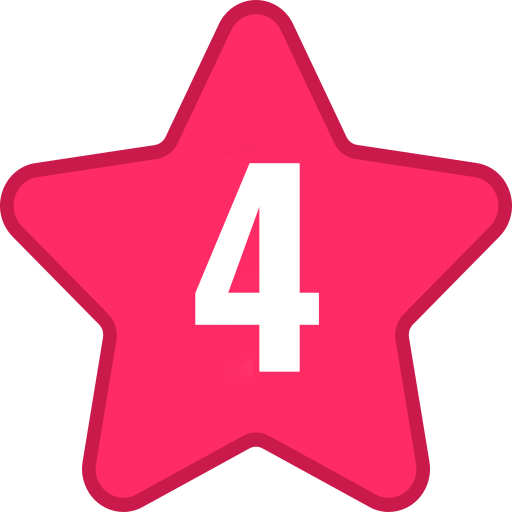 Confirmation of employment subject to references & dbs check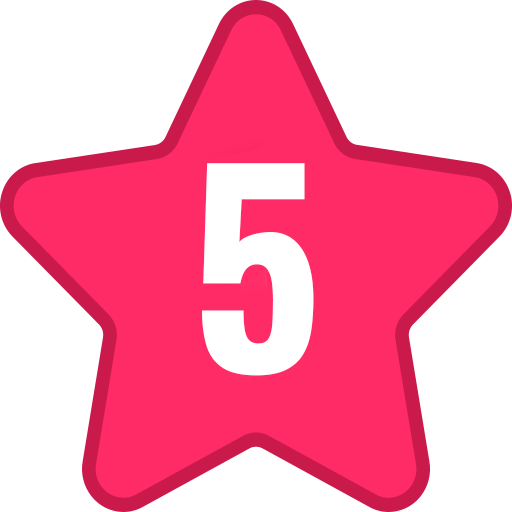 Onboarding
Apprentice Nursery Practitioner
At Wise Masterbuilders Childcare Ltd our aim is to lay solid early years foundation for children in our care. We are committed to safeguarding and promoting the welfare of children and expect all staff to share this commitment. We have six Nurseries under our management.
Hours of Work:
Monday to Friday, 7.30am – 6pm. Flexibility is a requirement in this post.
Location:
Winstanley Day Nursery
Responsible to:
Level 3 Nursery Nurse/Nursery Senior
The job holder will be required to work in throughout the organisation to develop skills, knowledge and experience in all aspects of administration. This will be via on the job training and formal training sessions on a weekly basis to establish knowledge and understanding. This consists of a National Vocational Qualification, a technical certificate and key skills.
Responsibilities:
The post holder will be expected to carry out the following duties:
1. Working under the guidance of the manager and colleagues, in order to support and extend the children's learning.
2. To learn the skills of a nursery nurse, (on the job), working practically as part of the team.
3. Preparing the learning environment, and assisting in the organisation of the room arrangement and resources. Valuing and displaying children's work.
3. Observing children's activities and contributing to their written records.
4. To follow the EYFS when caring for our children.
5. Working in a non-discriminatory way, being aware of differences and ensuring all children have equal access to opportunities to learn, develop and reach their potential.
6. To gain a good understanding of child development and how this is important when caring for children.
7. To build positive relationships with the children, families, colleagues and internal/external professionals demonstrating appropriate behaviour and expectations.
8. To understand and observe the rules of confidentiality.
9. Contribute own thoughts and ideas to long, medium and daily planning.
10. Helping to encourage children's development, independence, self-reliance, initiative and problem-solving skills.
11. Maintaining respectful and genuine interaction with children
Being supportive and welcoming to parents/carers.
12. Following the health & safety procedures to maintain a healthy & safe environment.
This post requires a DBS check as there may be periods of unsupervised access to children. A DBS and satisfactory references would be obtained prior to the commencement of employment.
Job Type:
Full-time
Salary:
From £5.28 per hour
Benefits:
1. Childcare
2. Company pension
3. Employee discount
4. Health & wellbeing programme
6. On-site parking
7. Sick pay
Schedule:
1. Day shift
2. Monday to Friday
School type:
Day nursery
Work Location:
In person
Expected start date:
01/09/2023
Qualified Nursery Practitioner - L2, L3, BSc & MSc
#Join the WMB C.A.R.E CHAMPS – We Are Championing The Early Years Cause of Children In Disadvantaged Areas.
Are you ready to make a difference? Are you prepared to be challenged? Are you excited to be a part of something bigger than yourself? If yes, then WMB Childcare Ltd. is looking for someone like YOU!
We're not your ordinary day nursery. We are a fast-growing family of six nurseries across Manchester, built on the pillars of Credibility, Accountability, Relationship, and Exemplary Leadership (C.A.R.E.). We're dedicated to creating a robust and godly foundation for the leaders of tomorrow.
Our nurseries are nestled in communities where the potential of early years children often remains untapped. We are inviting you to become a champion for the cause - giving these young minds the head start they deserve.
As a member of our team, you will be working alongside WMB C.A.R.E Champs - colleagues who are as passionate and dedicated to early years just as you are. It's not just about qualifications; it's about having the heart to make a real difference. It's about solving problems and bringing hope and possibilities to our communities.
About the Role:
1. Your chance to get hands-on in making a difference.
2. As an Early Years Practitioner, you'll be involved in:
3. Creating engaging, fun, and educational activities following the EYFS curriculum.
4. Tracking and encouraging each child's development.
5. Creating a safe and nurturing environment where children can explore and learn.
6. Building strong relationships with our children and their parents. You must be graceful in communication.
7. Keeping detailed records and giving parents feedback about their child's progress.
What We Need From You:
1. You have a Level 2 or 3 qualification in childcare; a degree or MSc is a super plus.
2. You have solid experience in a daycare or early years setting.
3. You're familiar with the UK childcare sector.
4. You hold a valid Disclosure Barring Certificate. If you don't have one, don't panic. We can apply on your behalf.
4. You can work flexibly between 7.30am and 6pm, for 7.5 hours each day.
Why Join Us?
1. We're in a position to offer Certificate of Sponsorship to work in the UK if you are not resident.
2. You'll be directly reporting to your Nursery Coach who's got your back.
3. You'll get to solve an early years problem for the disadvantaged communities we serve.
4. You'll work with an inspiring, supportive team where everyone has the chance to learn from each other.
5. You'll get the chance to develop personally and professionally, with opportunities for progression and learning.
6. We offer competitive pay rates that acknowledge your skills, experience, and contribution.
7. We believe that our people are our strength. We're dedicated to supporting our staff and providing a platform for growth and development. The more you grow, the more you solve problems, the more we all achieve. And that means reward.
This isn't just a job. This is a chance to be a part of a team that's changing lives and shaping futures. It's a chance to be a part of a mission, a vision, a family. It's a chance to be a C.A.R.E. Champion.
Sounds like you? Don't wait, apply today and let's champion the early years cause together!
WMB Childcare Ltd is proud to be an equal opportunity employer. We are committed to creating an inclusive environment for all employees.
WMB Childcare Ltd - We're not just caring for children, we're building the future!
Job Types: Full-time, Part-time, Permanent, Zero hours contract
Part-time hours: 37.5 per week
Salary: £20,500.00-£22,000.00 per year
Benefits:
1. Additional leave
Childcare
2. Company events
3. Company pension
4. Employee discount
5. Employee mentoring programme
6. Flexitime
7. Free parking
8. Health & wellbeing programme
9. On-site parking
Sick pay
10. UK visa sponsorship
Flexible Language Requirement:
English not required
Schedule:
1. 8 hour shift
2. Day shift
3. Flexitime
4. Monday to Friday
5. Overtime
School type:
1. Day nursery
2. Maintained nursery school
3. Preschool
4. Private nursery school
Ability to commute/relocate:
Manchester, Greater Manchester: reliably commute or plan to relocate before starting work (preferred)
Education:
Certificate of Higher Education (preferred)
Experience:
1. Nursery: 1 year (preferred)
2. Nursery experience: 1 year (preferred)
3. Childcare: 1 year (preferred)
4. Management: 1 year (preferred)
5. Licence/Certification:
5. Driving Licence (preferred)
Work Location:
In person
Reference ID:
10THDRIVEAD
Expected start date:
01/09/2023
Nursery Manager / Deputy Manager
LEADING THE EARLY YEARS CAUSE
CHAMPION the Champs! Lead A Team of Top Players in Transforming Early Years In Manchester Disadvantaged Areas!
Childcare is more than a business to us, it is a cause. We are looking for patriots and not mercenaries. Join us to become the leader of our brilliant WMB C.A.R.E Champions and co-creators of an Early Years revolution!
WMB Childcare Ltd, an acclaimed group of Day Nurseries in Manchester, is on a quest for extraordinary Nursery Managers.
With a decade under our belts, WMB proudly serves disadvantaged localities, sowing seeds of godly early years foundation and cultivating tomorrow's leaders. We live and breathe C.A.R.E - Credibility, Accountability, Relationship, and Exemplary Leadership - a testament to our core commitment to Character Above All.
We're seeking champions who personify our 12 Core Attributes:_ Excellence, Loyalty, Diligence, Adaptability, Intense Focus, Sense of Ownership, Effective Communication, Empathy, High Organization, Joyful Attitude, Passion, and Drive to be Better._
YOUR MISSION, should you choose to accept it:
Lead with Heart: Lead the A-team of WMB C.A.R.E Champions as they create an engaging, nurturing environment for our little ones.
Champion Innovation: Stay ahead of the curve, pioneering novel ideas and practices in childcare, education, and management.
Transform Lives: Help us solve real-world early years challenges faced by our communities, making a substantial, lasting impact on countless lives.
Be More: Strive for continual growth and learning, bringing your best every day in our nurturing, dynamic workspace.
IDEAL CHAMPIONS: A Level 3 with 3-5 years managerial experience in childcare (or a Degree/MSc with 2-3 years managerial experience), and knowledge of the UK childcare sector. A Disclosure Barring Certificate is a must.
WHAT'S IN IT FOR YOU?
Work with A-Players: Collaborate with a team of passionate, talented champions on the forefront of Early Years education.
Challenge & Growth: Thrive in an environment that encourages continual learning, personal development, and tackling complex, rewarding challenges.
Make a Difference: Your work directly impacts the lives of children in disadvantaged communities, setting them up for a brighter future.
Earn & Grow: Competitive salary of £25-28K, with potential for growth as you solve more problems and create more value!
Relocate to the UK: We can offer a Certificate of Sponsorship for candidates in and outside the UK.
Think you've got what it takes to CHAMPION our champs? If you're up for the challenge, eager to learn, and ready to make a REAL difference, it's time to step up and join the ranks of the WMB C.A.R.E Champions!
Embrace the mission. Join us. Champion the Early Years Cause. Shape the future.
Job Types: 
1. Full-time
2. Part-time
Salary: 
£25,000.00-£28,000.00 per year
Benefits:
1. Additional leave

2. Childcare
3. Company events
4. Company pension
5. Employee discount
6. Employee mentoring programme
7. Flexitime
8. Free parking
9. Health & wellbeing programme
10. On-site parking
11. Sick pay
12. UK visa sponsorship
Flexible Language Requirement:
English not required

Schedule:
1. 8 hour shift
2. Flexitime
3. Monday to Friday
School type:
1. Day nursery
2. Preschool
3. Private nursery school
Ability to commute/relocate:
Manchester: reliably commute or plan to relocate before starting work (preferred)
Education:
Diploma of Higher Education (preferred)
Experience:
1. Childcare: 1 year (preferred)
2. Management: 1 year (preferred)
3. Nursery: 3 years (preferred)
4. Nursery experience: 3 years (preferred)
Licence/Certification:
Driving Licence (preferred)
Work Location: 
In person
Application deadline: 29/09/2023
Reference ID: CHAMPTHECHAMPS23
Expected start date: 04/09/2023