We Create A Happy Home Away From Home
At WMB Childcare, we firmly believe that a child's development should be nestled within a setting that embodies the warmth, comfort, and nurturing environment of a home. We go beyond the standard expectation of a 'family-run' enterprise; instead, we've cultivated a culture that truly lives and breathes the essence of family in every interaction and every experience.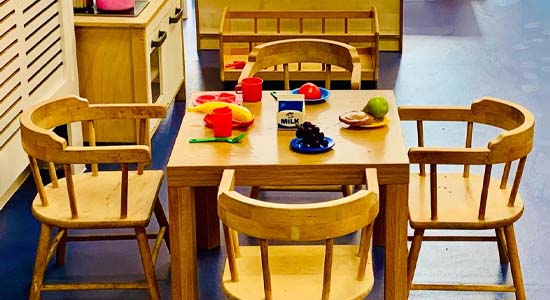 Our unique approach to childcare involves each member of our team, from the senior management to the apprentices, who actively engage with the parents and children in a way that is not commonly found in other nurseries. We see our roles not as mere job positions but as an integral part of an extended family, nurturing and guiding every child as our own.
The homely feel at WMB Childcare is palpable – a loving embrace that draws parents and children alike. From our empathetic communication style to the way we constructively interact with our little ones, we reinforce our commitment to creating a supportive and engaging 'home away from home' every day.
However, what truly sets us apart is that our 'family' sentiment isn't superficial. It goes so much deeper than just words. It's a philosophy, a way of life that's put into practice in our daily operations. We don't merely say we are like a family, we manifest it through our actions – through our compassionate practice, through our dedication to the child's happiness and development, and through the genuine relationships we foster with each child and parent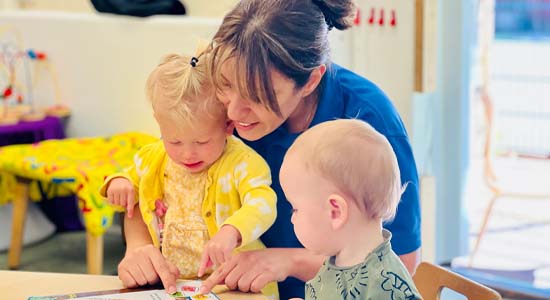 We Champion The Cause Of Quality Early Years In Disadvantage Localities
At WMB Childcare, we are intent on seeing the quality of early years education in underserved areas improve and we have committed ourselves to those areas for the last 10 years. We know it is not as financially rewarding as being in affluent areas, but it is fantastically satisfying, and we have chosen to continue to plant nurseries in those areas.
At WMB Childcare, we identify with the struggles and pains faced by disadvantaged communities, and we are committed to making a positive difference. We believe that quality early years education is the foundation for breaking the cycle of poverty and unlocking the potential of every child. By providing a supportive and enriching environment, we aim to empower children and their families with the tools they need to create a brighter future.
We take joy in our mission to champion the cause of quality early years education within disadvantaged communities. Our day nursery operation is not just about providing childcare services; it is a commitment to supporting and laying a strong foundation for 0-11 year olds that will shape the future of these communities.
We Embrace Diversity & Sustain An Inclusive Environment
At WMB Childcare, we take immense pride in fostering an inclusive nursery environment that celebrates diversity and supports children from all walks of life. Inclusivity lies at the core of our values, and we actively promote an environment where all children, regardless of their background, abilities, or needs, can thrive, and develop to their full potential. We understand that each child has their strengths and challenges, and we provide tailored support to meet their specific requirements.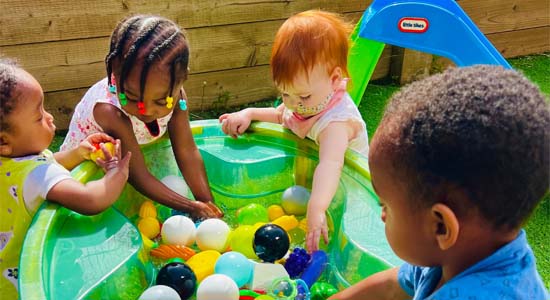 Our nursery curriculum is designed to celebrate diversity and expose children to various cultures, traditions, and perspectives. At WMB Childcare, we firmly believe that a positive and inclusive social environment is vital for a child's holistic development. We encourage children to engage in group activities, team-building exercises, and collaborative play to build strong bonds with their peers. Our practitioners actively promote kindness, respect, and empathy, instilling the values of acceptance and compassion in every child.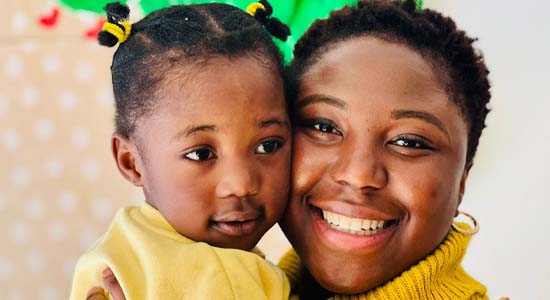 We Uniquely Partner With Parents – Our Primary Client
At WMB Childcare, we believe in the power of partnership! We recognize that providing quality early years education is not a mission we can accomplish alone. Our key strategy, which sets us apart, is the strong partnership we have cultivated with parents within our day nurseries, especially in disadvantaged communities of the city.
At WMB Childcare, our mission goes beyond simply offering childcare services; we strive to uplift our communities by actively involving parents in their child's early years education. We understand that every child has a unique story and different needs, and we believe that only through a strong partnership with parents can we provide tailored care and education to every child.
We collaborate closely with families, carers, and specialists to create individualised care plans that ensure each child receives the attention and resources they need to flourish. Our unique parent-partnership approach, combined with our dedication to servicing disadvantaged communities, has positioned us as a beacon of hope and a stronghold for early years education within the city.
We Give Stability To Your Child Through Business Sustainability
In a world where businesses come and go, achieving stability and longevity is no easy feat. Statistics indicate that 66% of businesses perish within the first five years of operation. However, there are exceptions, and we proudly stand among them. With a track record of 15 years, our journey began as a humble childminding business and has evolved into a thriving nursery business. Through unwavering commitment and a focus on sustainability, we have weathered challenges and continued to provide stability for your child's growth and development.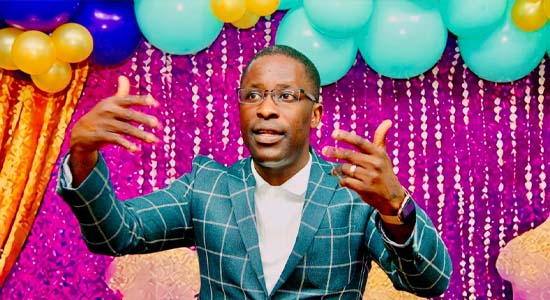 Throughout the turbulent times of COVID-19 and subsequent economic hardships, WMB Childcare has remained a beacon of stability and continuity. We've been able to ensure uninterrupted learning for our children, demonstrating our resiliency and dedication. The impact of economic issues, while substantial, has not led to closures or interrupted our service. Our proactive and robust business sustainability measures have ensured that our commitment to the children in our care and their families remains unwavering.
Our business sustainability measures have not only contributed to our continuity but also cultivated a fantastic reputation within our communities. WMB Childcare is viewed as a reliable and trustworthy early years education provider, testament to our consistency and our high quality of care.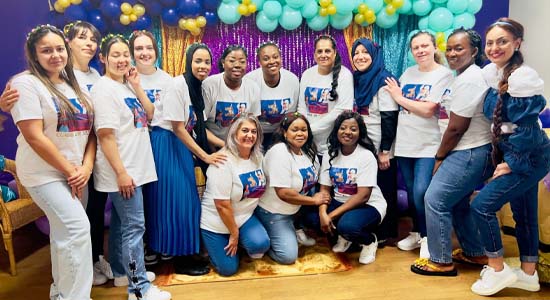 Proactive And Holistic Development Of Workforce
At WMB Childcare Ltd., one of our unique selling proposition (USP) is our unwavering commitment to the proactive and holistic development of our workforce. We deeply understand that our team's growth directly influences the early years provision we provide. Our focus extends beyond conventional professional development, cultivating leaders who can positively influence their homes, communities, workplaces, and beyond.
Our approach to workforce development is proactive and comprehensive. We champion continuous learning, skill enhancement, and professional growth through extensive training programs, mentorship schemes, and leadership development initiatives.We instil core leadership values in our team, encouraging autonomy, decision-making, and problem-solving skills. We inspire them to become leaders, not just in the workplace, but also in their homes and communities, equipping them with the tools they need to drive change and make a difference. By moving from the concept of managers to leaders, we empower our team members to take ownership and become solution-providers.
At WMB Childcare Ltd., we believe that our commitment to holistic workforce development makes us more than a childcare provider. We are a catalyst for positive change in early years education, especially within deprived communities. By developing our team into leaders who can thrive in any sphere of life, we ensure the provision of high-quality early years education that supports the community, helping each child in our care reach their fullest potential.
What Families Love About WMB Childcare
join WMB Childcare parent community
Join WMB Childcare's Parent Community today and unlock a world of benefits! Enjoy exclusive offers, access to free childcare services, and stand a chance to win the prestigious CEO Scholarship. Connect with other parents, share experiences, and create lasting friendships within our warm and nurturing community. Don't miss out on this incredible opportunity to enhance your child's development while gaining valuable rewards for being a part of our growing family.