Sabina is the nursery coach for Born2reign. She brings a wealth of experience and knowledge to her role.
With a Postgraduate Certificate in Education (PGCE) and a BA Honours degree in Early Years Professional Development, she possesses a solid early years educational experience. Her impressive 14-year track record is highlighted by achievements such as obtaining a Level 3 NVQ in childcare and a Level 3 SENCO (Special Educational Needs Coordinator) award.
Sabina's dedication to early intervention and addressing children's needs aligns with her commitment to ensuring optimal outcomes. By embracing the company's core values of credibility, accountability, relationship-building, and exemplary leadership. Sabina establishes herself as a role model who takes responsibility for children's well-being and actively engages with stakeholders, all while finding excitement in her privileged role.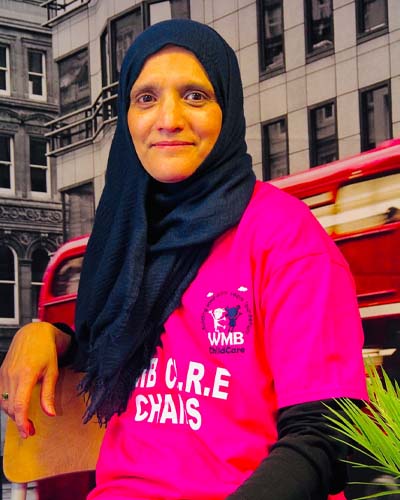 Nursery Coach | BA(Hons) PGCE
Our promise to you is that we will build the early years foundation of your child with C.A.R.E