With Level 3 qualifications in Childcare and Level 5 in Leadership and Management, Natascia boasts over 18 years of seasoned experience in the childcare sector. Her diverse background includes caring for children in residential settings, emphasising her dedication to supporting those in need.
Since April 2016, Natascia has played a pivotal role in the WMB Childcare management team. While she ventured briefly into other career avenues, her commitment to WMB Childcare was unwavering, ultimately drawing her back to where she believes her true calling lies.
Natascia's daily motivation stems from her desire to provide children with a foundational start, positioning them for a brighter future. A fervent advocate for child safety, she actively engages in safeguarding children from potential risks, ensuring that their well-being remains paramount in her care.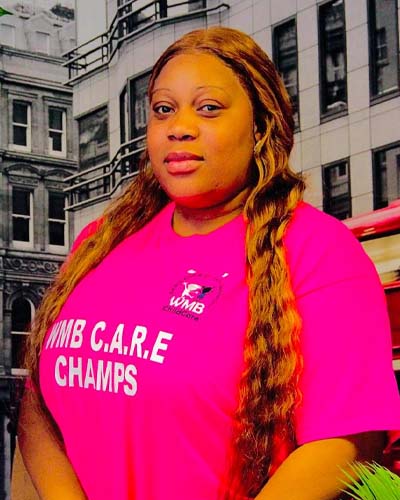 Her resilience and adaptability are only outshone by her profound empathy. With robust interpersonal prowess, Natascia effortlessly communicates across diverse groups, fostering an environment of trust and respect. Her approach is a blend of firmness with fairness, decisiveness complemented by serviceability.
Natascia feels a great sense of accomplishment when she observes the tangible growth and development of children under her tutelage, and the satisfaction expressed by their parents. Committed to delivering exemplary care, she remains a beacon of positivity, welcoming every child and parent with her signature warm smile.
Our promise to you is that we will build the early years foundation of your child with C.A.R.E